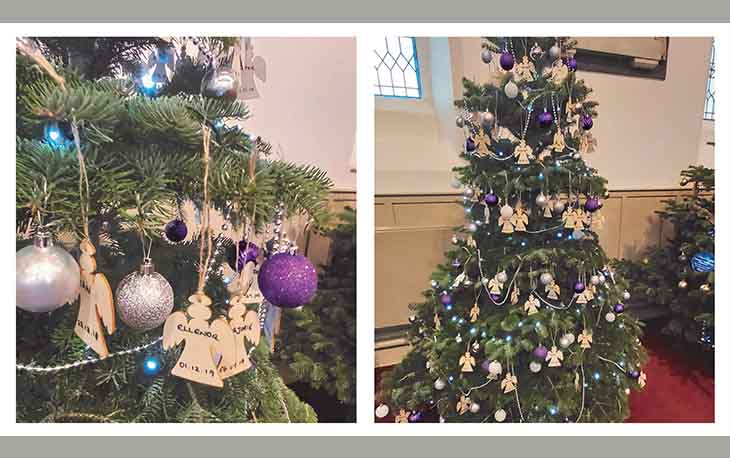 For what's sure to be the first of many years Walker & Morrell Funeral Directors sponsored the Christmas Tree Festival at Holy Trinity Church.
The festival runs from 7th-8th December and is a showcase of 20 stunningly lit Christmas trees dressed by local schools and businesses.
The theme of the Walker & Morrell tree was remembrance, with angels adorning the branches. There was one angel to represent each funeral conducted within the past 12 months.
Each angel represented a dearly missed loved-one and members of the community were also invited to write the name of their loved-one and date they died to become an angel on the tree.