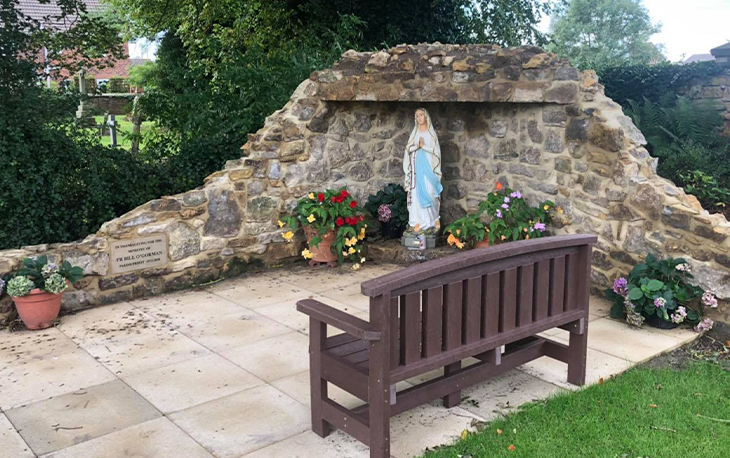 Funeral Director Aimee Hughes visited St Michael's Catholic Church in Houghton, where a bench has been installed by the team at Walker & Morrell in thanksgiving for the ministry of Father Bill.
Aimee said: "The bench is located in front of the grotto in the corner of Father's Garden. The grotto is a very calming and peaceful area to visit, we hope the bench will benefit all parishioners of St Michael's. If you're visiting the church, please take time to visit the grotto and sit a while."
"Be still and know I am with you".